New Seller Package Information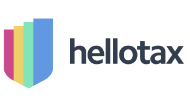 New Seller package Information

hellotax is one of the few companies offering a special package to assist new start up companies to get a foot in the online marketplace.
In order to qualify for the special price of 39 Euro per month per country price as a company you should not have more then 500 transactions per year.
What counts as a transaction?
A transaction can be the importation of a product, the movement of a product from one country warehouse to another country warehouse. The sale of a product to an end consumer or business. The purchase of a product. Or any action that would normally be reported on a VAT or ECL report to the tax authority.
*You can have 500 of the above transactions per year for your entire company within the New Start Up package!

What happens if I surpass the 500 transactions during my subscription, midterm?
Once your company passes the 500 transaction limit you will automatically be moved to the standard package of 119 euro ( for monthly subscribers) and 99 euro ( for yearly subscribers).
*in most cases new traders will have a mixture of the above transactions making up their transaction total for the year!
If I pass the 500 transactions. How will the increase in payment be recognised and taken?
We are constantly monitoring the transactions being made in your software account and will notify you once the 500 transaction benchmark is reached via email.
*Please note as these emails are from a different email address to your usual communication with us they may be allocated to your spam folder and need to be retrieved and set to arrive in your inbox!
For yearly subscriptions you will receive an additional new invoice for the increased subscription amount and should make payment within 7 days.
For monthly subscriptions we will collect your next due monthly subscription at the new standard rate, using your elected payment method.

Can I check how many transactions I have made already?
If you are unsure of how many transactions you have already made midterm and consequently when you would be moved to the standard subscription package please reach out to your account manager who can help you with that information.